Elevate your digital experience. Optimize your pipeline using AI.
A simple, intuitive design
Technology, applied right, will enable traditional radiology workflows to become so much more functional
+ Analytics and engagement
Technology, applied right, will drive high value interactions and better engagement at every step of the patient journey
Technology, applied right, will utlimately deliver better patient outcomes, and financial outcomes for radiology practices
We close the loop on the radiology value chain
We use artificial intelligence to identify and engage patients that require follow-ups, and bring them back to schedule their next scan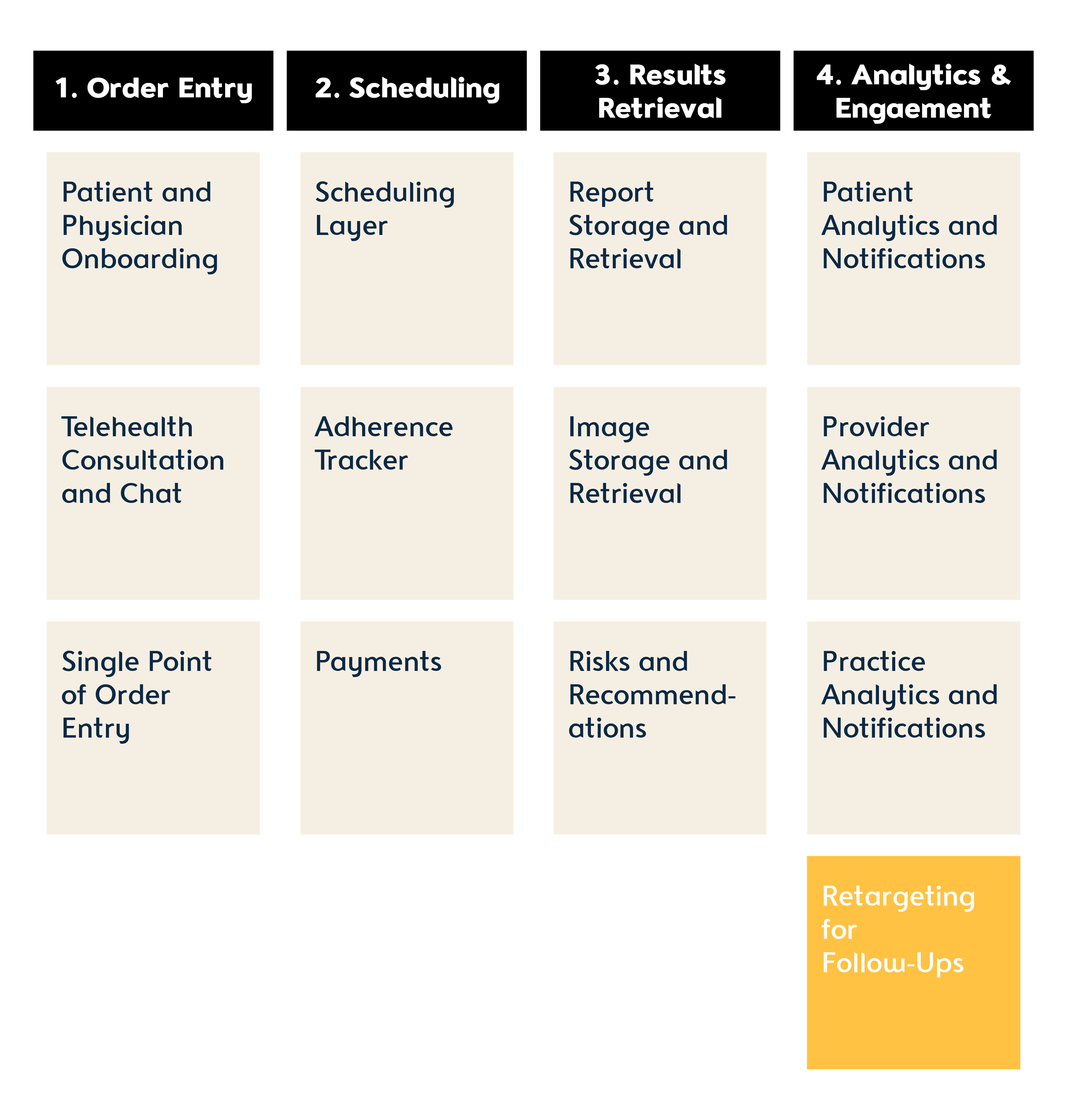 We would be happy to schedule a demo with you. Please provide the details below and we will contact you shortly.
"Any radiology group can have an engaging digital experience that meets evolving patient and provider expectations"